Property Legal Adviser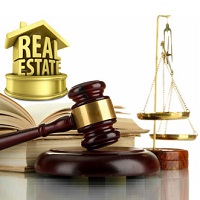 Col Monga Estates is the name to trust in for all those looking for Property Legal Adviser In Noida and Delhi/NCR region. It is a real estate firm which deals in different kinds of real estate matters. In addition to many other services, we also provide services as Property Legal Adviser to simplify all property related legal issues of the client. We have experts who are highly experienced in the business and are able to achieve complete client satisfaction every time.

The Property Legal Adviser extend their services for all properties including individual house, builder floor, heritage/ancient property, commercial land, commercial shop/space, shopping complex/mall, office space, godown/warehouse, showroom, industrial land/plot, factory/industries, farm land, etc. Our consultants do proper arrangements for Property Documentation, Property Registration Services, and Property Valuation Services on client̢۪s behalf. We extend our Property Legal Consultants to all parts of Delhi/NCR region. By providing our consultancy on varied property related issues, we have become a trustworthy name as Property Legal Adviser In Noida and other NCR regions.