Rent/ Lease Property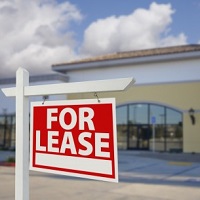 Whether you are looking for Office Space On Rent In Noida or are on the lookout for Residential Property On Rent Noida, we are there to provide the best property related solutions. We, Col Monga Estates, situated in Noida, are well-established as real estate firm and help you in Renting/Leasing Property. Regardless of whether you want Commercial Property For Rent In Noida or are trying hard to find Rooms for Rent in Noida, we can make your search very easy. Our experience and popularity have made us as one of the best agents to contact for Renting/Leasing Property in Noida. Our widespread network and contacts will enable you to find property anywhere in Noida. We help you to find property on rent for different commercial, residential, agricultural and industrial purposes.

While searching for your desired location we keep client̢۪s budget in consideration and try to provide them with the best possible deal. We also extend our services in searching a reliable and trustworthy tenant. Anyone who wants to lease or rent their property may contact us as we provide you with the most appropriate client who will readily accept all terms and conditions. We cover entire Delhi/ NCR region in conducting our business.